Element was founded in 2006 with the intention of expanding Virlena McUne's high-quality salon services to reach a larger range of clients. Element's philosophy is simple: each client is entitled to have the highest standard of service catered to their unique and individual needs.
Professionalism, attention to detail, and a genuine personal connection is inherent with the Element experience. Since style plays an indispensable role in creating unforgettable memories, Element is dedicated to creating unforgettable looks!
About Virlena McUne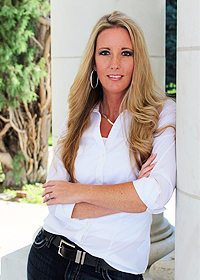 Virlena McUne maintains a loyal and diverse clientele as a hairdresser at Indigo Salon located in the Capitol Hill District of Denver, Colorado. With over 20 years of experience, Virlena continues to perfect her skills and is always eager to work with countless professionals to achieve the highest quality of salon services.
Detail-oriented and thorough, Virlena specializes in hair cutting and coloring in fresh new ways by educating herself in the latest hair trends. She is color certified with hands-on experience using over seven professional color lines. Her experience also includes having worked as a trainer for Sebastian International and teaching at the Regency Beauty Institute in Denver. She has participated in hundreds of weddings, runway fashion and stage work for Fashion for the Cure, The Denver Art Institute Runway Show, Area Bridal Expos, and numerous salon competitions.
Check out Virlena's Portfolio for examples of recent work.